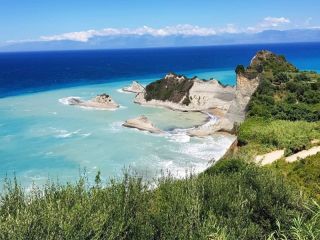 Cape Drastis is one of Corfu's most northerly points (and one that should not be missed).
While there are always variances over when Cape Drastis is accessible, it's much more safer visiting it in the summer months when is easier to reach. Near the top of the road is a gate that is 'sometimes' guarded in order to charge for admission. This is not always the case, and you may be fortunate enough to be able to just drive right through.
Additionally, the path down to Cape Drastis may be rather steep, so go with caution. Once you arrive, you'll realize how lovely this location is.
Read also

Previous article
St. George's church

Next article
Mount Pantokrator